Differences Between Psychologists and Psychiatrists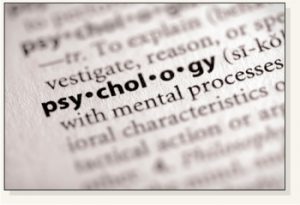 Psychiatrists receive a complete four-year medical education, followed by internship and then a three-year residency in a specialized psychiatric facility in which they receive supervised training in the chemistry, genetics, medication and talk therapy treatments of a full range of mental health problems. After two years of further clinical practice, psychiatrists are eligible to take oral and written exams to attain Board Certification. Psychiatrists who treat patients either specialize in combined talk and medication therapy, or in medication therapy alone.
Psychology, the study of the mind, is the profession of people who, through training, learning and practice, dedicate themselves to understanding and helping people to achieve better mental health. Professional psychologists go through long post-graduate training and supervised clinical practice. Often they choose to specialize in counseling, but sometimes they specialize in administration of standardized tests. Sometimes they learn neuroscience in a medical setting.
There are many excellent therapists who are non-physicians in the professional field of psychology who, through study, training, supervision and practice offer skilled treatment. Effectiveness in helping to improve mental health and functioning is not to found only among those therapist-psychologists.
A good therapist of the mind, regardless of title, is one who possesses openness of mind, an abiding interest and respect for the inner life and the human condition, and a curiosity about how history and culture and environment shape our lives. These qualities can be found in effective therapists who are members of many professions: in social case work, in psychology, in the clergy, in education, in psychiatry. A therapist's particular professional title is no guarantee of depth, talent or dedication. Additionally there are no two people with the same title or within the same field who are exactly the same as therapists.