Preparing For Your First Counseling Appointment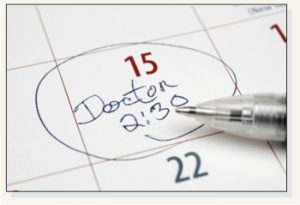 Be sure about the travel directions and plan a generous amount of time to come extra early. Early arrival will not be wasted. My waiting room is a quiet and secluded place, which encourages reflection, meditation and gathering of thoughts before the session. Consider bringing paper and pen as an aide to focus thinking.
Reflect on what you most want me to help you with. Don't ever forget that you are a consumer of my services and that I am in a sense hired help. Don't forget that despite any blind spots, you are still the world's greatest expert on the subject of where you've been and what you feel and that my role is to be a resourceful consultant or guide.
It is good to gather as much information as you reasonably can about past efforts in counseling and medication, what worked a lot, a little and what was terrible.
If possible get a general physical exam and recent routine blood work before or soon after the first session.